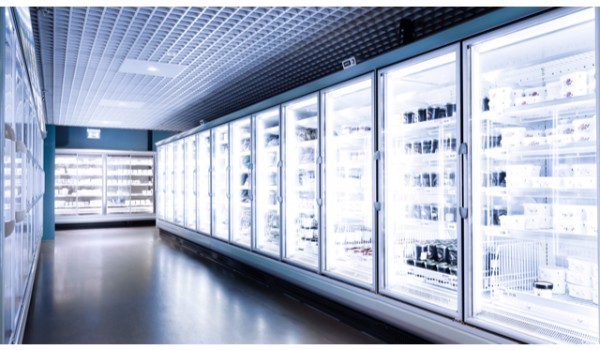 Commercial Ventilation Repair in St. Louis Park, MN
Air Climate Control, Inc. delivers commercial ventilation repair and maintenance on all manner of systems—including restroom exhaust fans, kitchen hood systems, makeup air systems, fresh air supply systems, dishwasher exhausts, parking garage exhaust, equipment room exhausts and air turnover units. We've partnered with countless businesses in St. Louis Park and Minneapolis, MN to deliver reliable ventilation services that keep their air fresh, controlled and efficient.
Signs of Ventilation Problems
How do you know if your ventilation system is efficient? When can you tell it's time for commercial ventilation maintenance? There are several telltale signs that your forced air system needs attention. Be aware of the signs that you may have issues with your ventilation system:
Odd smells in your offices or building
Employees are sneezing and sniffling
Energy bills are higher than normal
If these sound familiar, you may be dealing with a ventilation system that needs care from the professionals. Find out exactly what it needs, give us a call. Whether it's a commercial ventilation tune-up or something more, we'll make sure your system gets it.
Why Ventilation Matters
Never underestimate the importance of keeping your ventilation system in good working order. After all, it's responsible for keeping your interior air clean and free of harmful indoor pollutants. It is well worth your time and money to schedule regular commercial ventilation services from contractors in St. Louis Park, MN you trust.
Many people never think about it, but the air you breathe plays an essential role in your overall health. Unfortunately, the air we breathe at home and work is not always as clean as it should be, despite it being indoors. Indoor air tends to be less clean than outdoor air, according to the EPA. That is why a functional, efficient ventilation system is so important.
---
Commercial Ventilation Services
To keep your air free from harmful contaminants, your ventilation system works hard day-in and day-out. Without it, you may struggle to breathe or experience allergy-like symptoms that cause sneezing and watery eyes.
Thankfully, by opting for regular commercial ventilation maintenance, it's easy to keep your indoor air clean. Air Climate Control, Inc. offers both. To find out how we can help your ventilation system perform well for years to come, reach out to our commercial ventilation contractors to request an estimate. This will help us determine what kind of maintenance schedule to recommend for your equipment's unique needs.
---
Many Brands Serviced
We keep many parts in stock, such as shafts, bearings, belts and lubricants. This enables us to service your ventilation system much more quickly. Also, we maintain a close partnership with many other parts suppliers, allowing us to promptly obtain any parts we don't have in stock currently. Because of this, we can deliver same-day commercial ventilation tune-ups and repairs in most cases. Our commercial ventilation contractors in St. Louis Park, MN are qualified to work with products created by many different manufacturers.
Ventilation
Captive Air
Greenheck
King
National
Reznor
Rupp
Exhaust Fans
Barry Blower
Breidert
Centrimaster
Dayton
Greenheck
Loren Cook
Breathe Deep with Confidence
Your commercial ventilation system is integral to the quality and cleanliness of your forced air and the efficiency of its delivery. Make sure the system is operating at its best. Contact us at Air Climate Control, Inc. for an assessment of its condition and our recommendations for repairs or maintenance. Reach us today at 612-879-0609 to schedule an appointment for commercial ventilation, air conditioning, and heating system repair today.