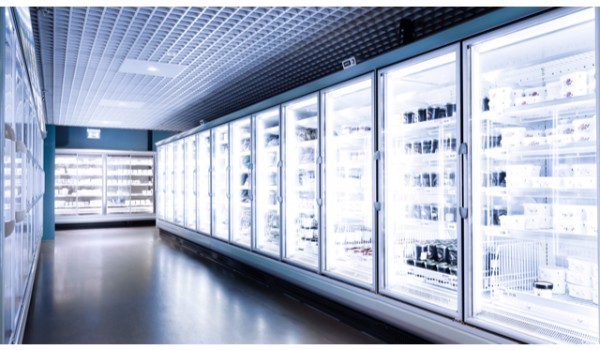 Commercial Refrigeration Repair in St. Louis Park, MN
When refrigeration is a big part of your business, keeping your equipment in good condition is essential. Otherwise, you could end up with a disaster on your hands—a disaster that cuts into your production time, budget and profits. That's why Air Climate Control, Inc. recommends scheduled commercial refrigeration maintenance for any business that depends on these systems.
Along with refrigeration, our technicians can handle any other services for HVAC or commercial freezer repair in St. Louis Park and Minneapolis, MN. Whether you want to improve indoor air quality or lengthen the life of your AC unit, give us a call. We're happy to create an estimate after assessing your equipment. Let us show you how scheduled commercial refrigeration maintenance can save you time and money for years to come.
All Refrigeration Systems Served
You will never wait long for refrigeration service when you choose our technicians for commercial refrigeration repair in St. Louis Park, MN. That's because we keep a good number of essential parts on-hand for common refrigeration brands, including:
Bohn
Chandler
Heatcraft
Krack
Larkin
Russell
Trenton
---
If there's any part we don't keep on the premises, we'll reach out to one of our trusted supply partners and have it sent to our shop as quickly as possible. Rest assured, we'll have your equipment up and running in no time at all.
---
Complete Service Capabilities
When it comes to commercial refrigeration repair, there's not much we can't do! Whether you need help with a commercial reach-in cooling freezer or a light industrial warehouse room, our technicians can help. Ask about repair and maintenance for remote systems, self-contained systems, built-up systems or warehouse and specialty refrigeration, from 60 degrees to -130 degrees.
Additionally, we clean and service all makes of ice machines so be sure to mention your needs when you request your maintenance estimate. A member of our team will visit your property to assess your equipment and recommend the next steps.
Choose Your Custom Maintenance Plan
Once your malfunctioning refrigeration system has been set right, keep it that way with regularly scheduled maintenance and commercial freezer repair! Air Climate Control, Inc. offers monthly and quarterly maintenance service agreements to keep your commercial refrigeration performing as intended for St. Louis Park and Minneapolis, MN businesses. With maintenance from our technicians, it's easier to prevent small problems from developing into larger, more expensive ones.